This website is only for trailers to watch full movies on original putlocker website Click here.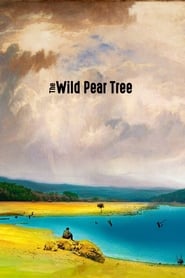 The Wild Pear Tree
An aspiring writer returns to his native village in rural Turkey, where he becomes overwhelmed by his father's debts.
Views: 279
Genre: Drama
Director: Nuri Bilge Ceylan
Actors: Akın Aksu, Aydın Doğu Demirkol, Bennu Yıldırımlar, Hazar Ergüçlü, Murat Cemcir, Serkan Keskin, Tamer Levent
Country: Bosnia and Herzegovina, Bulgaria, France, Germany, Republic of Macedonia, Sweden, Turkey
Duration: 188 min
Release: 2018
Junction 48
Junction 48
Set against a backdrop of the Israeli-Palestinian conflict, Palestinian rapper Kareem and his singer girlfriend Manar struggle, love and make music in their crime-ridden ghetto and Tel Aviv's hip-hop club…
Mud
Mud
Two teenage boys encounter a fugitive and make a pact to help him escape from an island in the Mississippi.
The Eichmann Show
The Eichmann Show
The behind-the-scenes true life story of a groundbreaking producer, Milton Fruchtman, and blacklisted TV director Leo Hurwitz who, overcoming enormous obstacles, set out to capture the testimony of one of…
The Joke Thief
The Joke Thief
The Joke Thief takes us on a journey of one man's last hurrah. Simon McCabe is a stand up comedian who has been making people laugh for 35 years. All…
A Walk to Remember
SPL 2: A Time for Consequences
The Big Clock
Falling Down
Falling Down
On the day of his daughter's birthday, William "D-Fens" Foster is trying to get to the home of his estranged ex-wife to see his daughter. His car breaks down, so…
Desierto
An Inspector Calls
Snowpiercer
Snowpiercer
In a future where a failed global-warming experiment kills off most life on the planet, a class system evolves aboard the Snowpiercer, a train that travels around the globe via…
Anaarkali of Aarah
Anaarkali of Aarah
Hailing from Aarah in Bihar, Anarkali is an item girl, famous for her vocals, suggestive dance moves and innuendo laden lyrics. She enjoys her stardom and revels in the lusty…